Teeth Whitening Maple Ridge Professionals
Your teeth whitening Maple Ridge professionals want to help you achieve a brighter smile. Are you unsatisfied with your smile? Do you find your smile too dull? Consider getting a teeth whitening near you! A teeth whitening is a simple solution that can enhance the colour of your teeth and increase your confidence. If you are looking for teeth whitening in Maple Ridge, visit Valley Fair Dental for a consultation!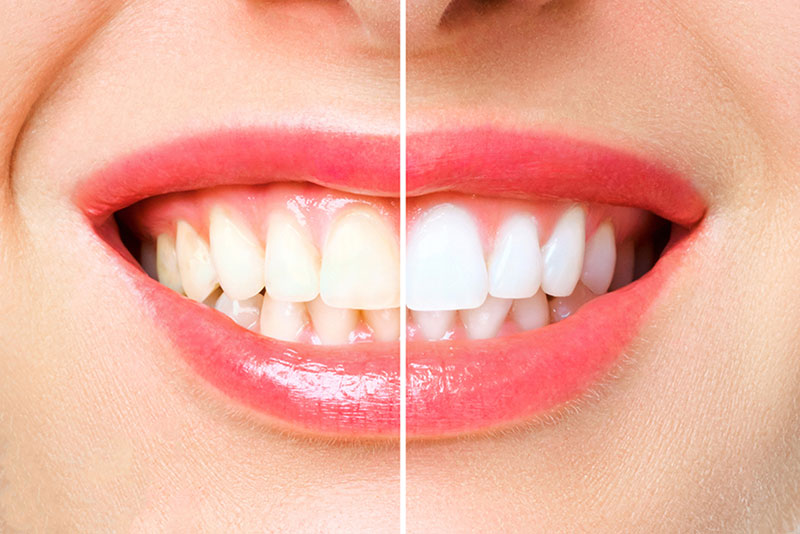 Who is Eligible for Teeth Whitening?
Before you can receive this treatment, you will have a consultation with your teeth whitening Maple Ridge professionals to see if you are eligible. Generally, the following people are not eligible for a teeth whitening:
If you are under 16 years of age
If you have sensitive teeth
If you are allergic to the whitening agent
If you are pregnant
If you are nursing a child
If you have gum disease
If you have restorative dental work (crowns, fillings, etc.)
To see if you are an ideal candidate for teeth whitening near you, contact us for a consultation!
How White Can My Teeth Get?
There are many factors that can affect the results of your teeth whitening treatment. Your lifestyle habits and natural teeth colour will affect how bright your teeth will get. For example, those who consume coffee, tea, or dark-coloured foods will have more stained teeth. Those with grey undertones in their teeth will often not be as bright compared to those with a yellow undertone. Generally, most people can expect their teeth to be three to eight shades lighter after treatment.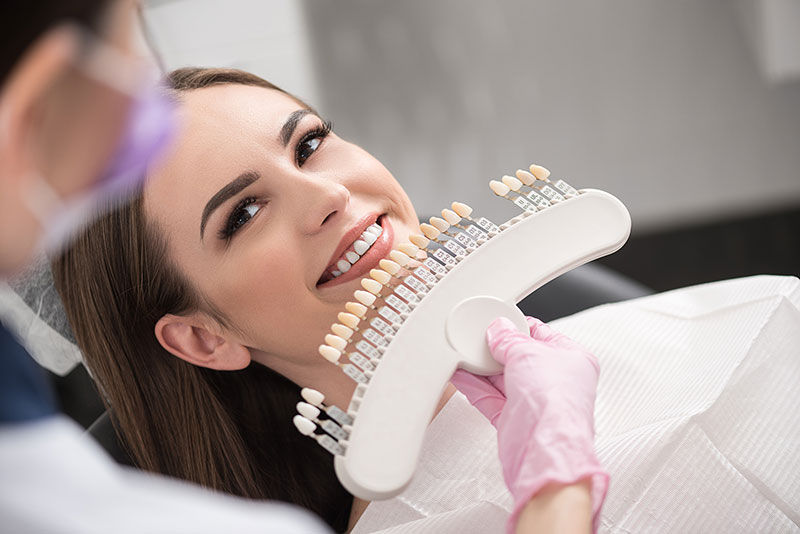 Benefits of Teeth Whitening
There are many benefits to teeth whitening! You can benefit from:
Improved confidence
A brighter, youthful smile
A cost-effective way to enhance your appearance
Improve your oral health
It's quick and simple
Long-lasting if you take care of it properly
It's safe
Having a smile, you are confident in can do wonders in both your social and professional life.
How to Maintain Your Results
After you receive teeth whitening in Maple Ridge, ensure you are taking proper care of your teeth to prolong your new teeth! The following are tips to maintain your whitening:
Avoid dark-coloured foods and beverages such as wine, coffee, and berries. (Especially avoid it on the day of treatment)
Maintain good oral hygiene. By brushing, flossing, and getting regular dental cleanings, you can keep plaque and stains away from your teeth.
Consider a touch-up.
Consider using a whitening toothpaste once or twice a week.
Avoid acidic foods as they can weaken your enamel.
Interested in Teeth Whitening in Maple Ridge?
If you are interested in teeth whitening in Maple Ridge, Valley Fair Dental is here for you! Our team offers quality teeth whitening near you. Give yourself a confidence boost and enhance the appearance of your smile. We look forward to helping you embrace your smile.