Dentures Near You
Missing teeth can affect your daily routine, from how you speak to how you chew. Not only will missing teeth affect those tasks, but it can also affect your oral health. Having gaps will make your mouth more prone to bacteria and oral infections. Eventually, without stimulation from your teeth, your jaw bone will start to deteriorate as well. However, the good news is this can be avoided with dentures! If you are interested in dentures in Maple Ridge, contact our office for more details.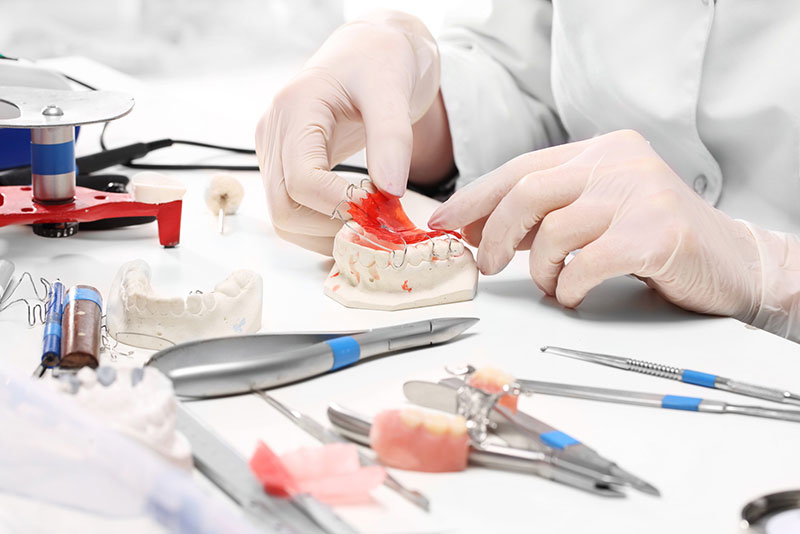 What Are Dentures?
There are two types of dentures near you, full and partial. When you have lost most of your teeth, some patients opt to remove the remaining teeth in order to get full dentures. The dentures will either be placed immediately after your teeth have been removed or take a couple of weeks to manufacture if you choose removable dentures.
Dentures are often associated with people who have no teeth whatsoever. However, if you are missing multiple teeth but have the rest of your healthy teeth in place, partial dentures are available as an option for you. The dentures will be made to fit your mouth and the rest of your teeth. They will also seamlessly blend in with your natural teeth! They are secured with clasps onto your surrounding teeth.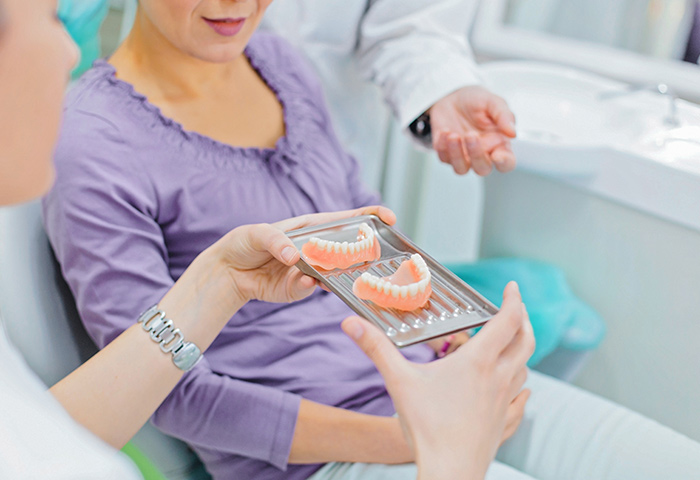 Benefits of Dentures
Dentures give your smile a whole new appearance by filling in the gaps. Artificial teeth can provide many benefits to our patients, such as:
Improves your speech
Improves bite and chewing
Enhances smile
Increases confidence
Ability to eat foods you couldn't eat before without teeth
They are functional
They are removable
Most insurance covers dentures
Gives support to your facial muscles
How to Take Care of Your Dentures
Take proper care of your dentures to ensure they last for as long as possible! The following are tips to help prolong the life of your dentures:
Clean your dentures every day
Remove your dentures when you sleep
Rinse your dentures after you eat
Be gentle with your dentures
Store your dentures in a solution when you are not wearing them
Interested in Getting Dentures Near You?
Missing teeth can make your daily tasks more difficult and make your smile feel embarrassing. If you are looking to fill in the gaps with dentures in Maple Ridge, visit us for a consultation to see if you are eligible!