Dental Implant Maple Ridge Providers Near You
When you have missing teeth, you can contact us, your dental implant Maple Ridge providers here at ValleyFair Dental. The gaps left between teeth cause your confidence to plummet, but they can also affect your oral health. The gaps make your teeth more prone to cavities and tooth decay, leading to more serious problems down the road. When your teeth are missing, it causes your remaining teeth to shift and deteriorates your jawbone. Dental implants can fill in your gaps. If you are searching for dental implants in Maple Ridge, Valley Fair Dental is here for you!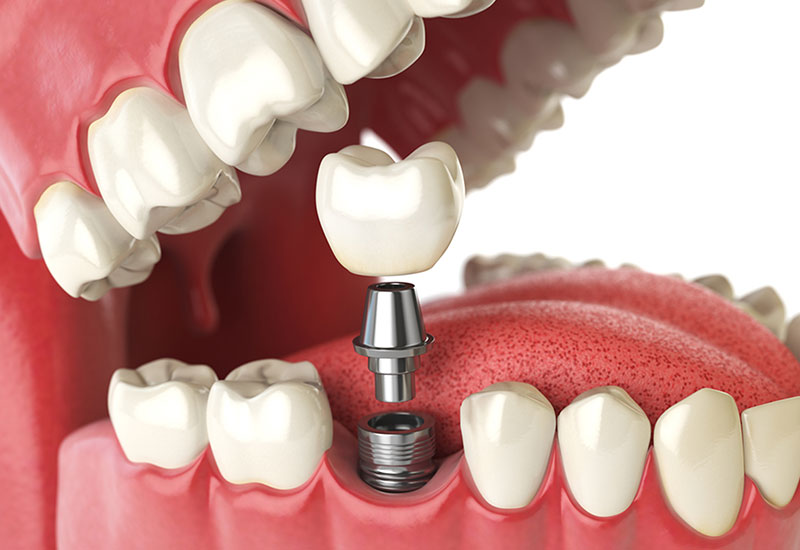 Why Do I Need Dental Implants?
There are many reasons why a patient would opt to receive dental implants, including:
Tooth decay
Injuries or accidents leading to missing teeth
Teeth grinding
Oral diseases
When you are missing your teeth, your dental implant Maple Ridge team will examine your teeth and gums to determine if you are an eligible candidate for dental implants. To be an ideal candidate for dental implants in Maple Ridge, you must have healthy gums and jaw bone to support the implant.
What to Expect When Getting Dental Implants Near You
An implant has three components, a screw, crown, and abutment to secure the screw and crown together. The screw will secure your tooth and act as your tooth's root providing the nutrients it needs. The crown acts as your tooth.
Once we confirm you are eligible for dental implants, we will schedule your next appointment to begin the procedure. We will explain everything from start to finish, so you know exactly what will happen.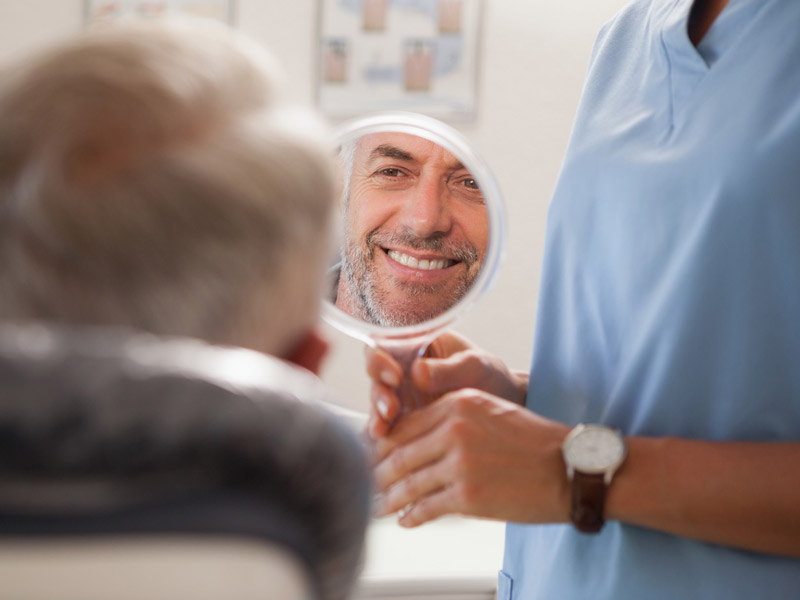 Benefits of Dental Implants
Like all other dental procedures, dental implants can provide significant benefits to our patients! Benefits from dental implants in Maple Ridge include:
It looks natural – the implants are matched to the colour of your teeth
Prevents bone loss in your jaw
Prevents cavities and tooth decay from forming in the gaps
Improves your bite
Improves your speech
You can care for them like how you usually would care for your teeth
Improves your confidence
Choosing to receive dental implants can give you all of these benefits, and improve your oral health, improving your overall health!
How to Take Care of Dental Implants
After you have received your dental implants and restored your smile, follow these tips to care for them properly:
Maintain good oral hygiene
Floss daily to remove food particles
Rinse after eating
Use a soft-bristled toothbrush
Avoid hard, sticky foods
Take care into cleaning around your implant
Have frequent dental cleanings and check-ups
Avoid teeth grinding. If you grind your teeth, ask us for recommendations
Practicing good habits and taking extra care of your implants can prolong their lifespan, giving you a confident smile for longer.
Looking for Dental Implants Near You?
If you are interested in receiving dental implants in Maple Ridge, contact us for a consultation! Let your dental implant Maple Ridge providers help you restore your smile.