Mouthguards Near You
Mouthguards are oral appliances used to protect your teeth from grinding or clenching while you are sleeping (nightguard) or from face injuries while playing contact sports (sports guard). Mouthguards can also help reduce snoring and relieve the patient from obstructive sleep apnea. However, there are a variety of different mouthguards available for purchase, however, it is recommended you receive a custom-made mouthguard that is specific to your mouth and the position of your teeth. At Valley Fair Dental, we provide mouthguards near you.
What is a Custom-made Mouthguard?
A custom-made mouthguard is recommended because it provides better support and fit than stock or boil-and-bite mouthguards do as they are specific to the structure of your mouth and teeth. Your dentist will take impressions of your teeth and are sent to a dental lab to begin the fabrication of your custom mouthguard. If you grind or clench your teeth, a custom-made mouthguard is the best option for you. If you are interested in receiving a mouthguard in Maple Ridge, our dental office provides this option to our patients. There are different types of mouthguards for different functions: sports guards, nightguards, and retainers. If you are looking to receive mouthguards near you, please contact our office.
Benefits of Sports Guards
If you participate in contact sports, you may require a variety of different protective sports gear. Protecting your mouth by utilizing a custom sports guard can impact your oral health, as a mouth injury can result in a broken, cracked, or knocked out tooth. These injuries are considered dental emergencies and require immediate treatment as a result. If you participate in the following sports, it's important you contact our Maple Ridge dental office to receive a custom sports guard:
Football
Soccer
Boxing
Basketball
Ice hockey
Field hockey
Gymnastics
Volleyball
Wrestling
Rugby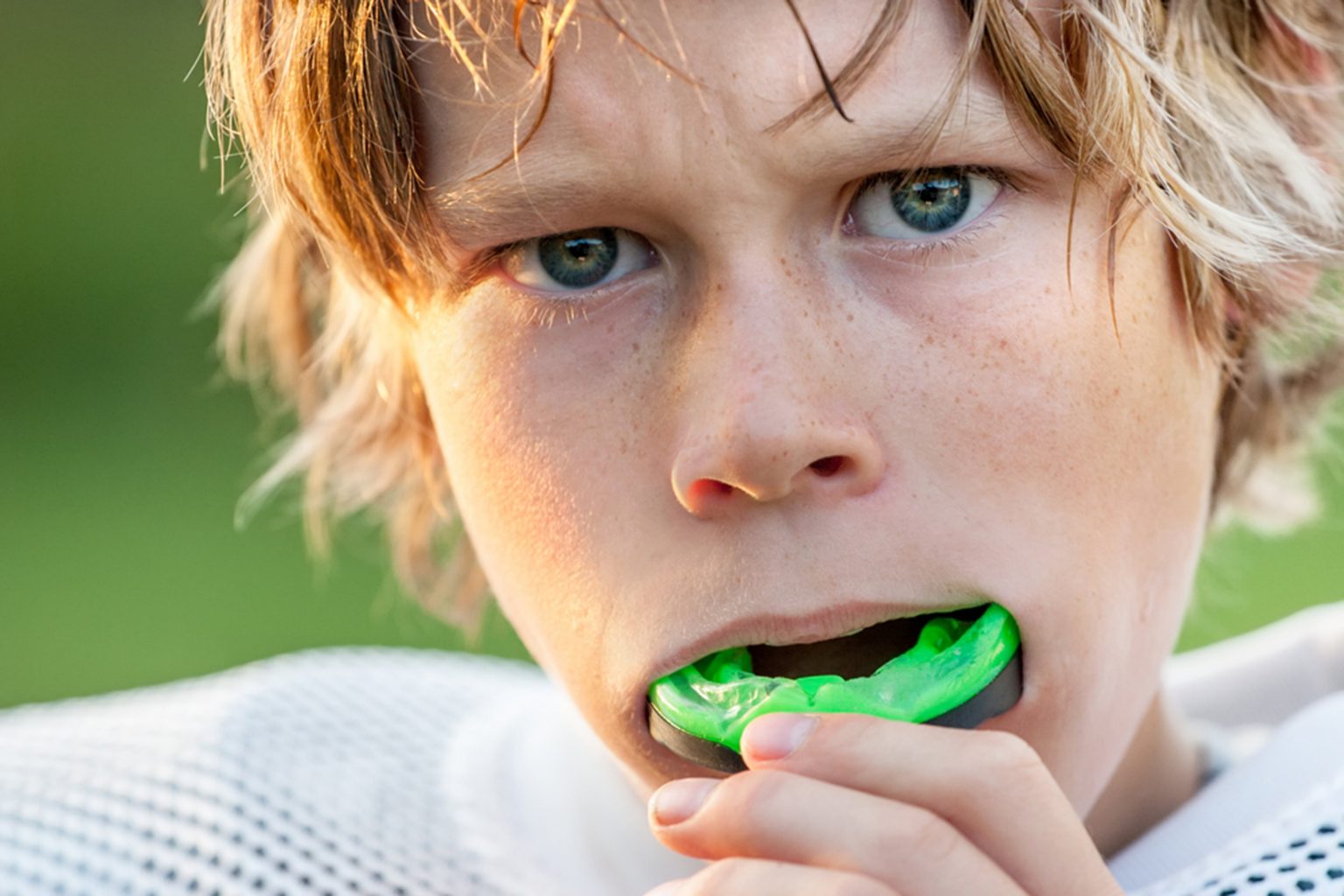 Are You Interested in Receiving a Nightguard?
Nightguards are typically recommended to dental patients that experience grinding and clenching while they sleep. Nightguards protect against wear and tear on your teeth, jawbones, and jaw joints overnight. These habits are referred to as bruxism, which is identified as a sleep movement disorder. They are custom to the position of your teeth and are fabricated to alleviate the burden these bruxism habits impose on your jaw and teeth. Some signs of bruxism include tooth sensitivity, sore jaw muscles, worn down tooth enamel, headaches and sleep disruption. If you experience any of these symptoms you may be a candidate for a nightguard. Contact our dental office to schedule a consultation for nightguards in Maple Ridge today.
What are Retainers & Why are They Recommended?
When a patient receives orthodontic treatment such as braces or Invisalign, it is important to utilize the retainers provided to you post-treatment, to maintain the position of your straightened teeth. After your braces have been removed or your Invisalign treatment is completed, teeth often shift back to their initial position. Retainers are typically worn overnight but can be worn throughout the day as well. The more often you wear your retainers, the better!