Emergency Dentist Near You
Tooth pains and injuries are never planned. As stressful as it already is, being unable to find a dental office to treat your pain adds to the stress. If you are looking for emergency dentistry in Maple Ridge, Valley Fair Dental is here when you need us. Anytime you have any dental emergency, contact us, and we will treat you as soon as we can. We are here to offer emergency dentistry near you.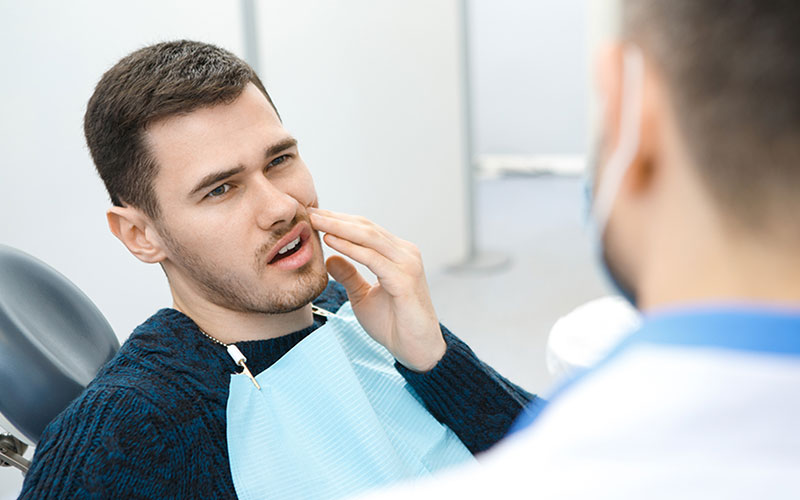 What is Considered a Dental Emergency?
It can be challenging to determine whether your pain requires urgent care or not. The following are a list of dental emergencies:
Severe toothaches – if you have a constant toothache that won't go away, visit our office. Toothaches can be caused by gum diseases, tooth decay, or cavities.
An infected tooth – by visiting the dentist as soon as possible, you can prevent the infection from spreading to other teeth.
A missing tooth from an injury or accident – if you lost your tooth from an accident, visit as soon as possible to increase your chances of saving your tooth. If you cannot visit in a timely manner, preserve your tooth by placing it in milk.
Missing crown or filling – if left untreated, it can damage your tooth.
Cracked or chipped teeth – when your tooth gets chipped or cracked, it is more prone to infections because the tooth is exposed.
Excessive bleeding – it is never a good sign anytime your gums are bleeding. It could be an early symptom of gum disease.
Injuries to your cheeks, tongue, or lips – if you have any injuries in your mouth, it is a good idea to have a dental professional examine it.
Whether you have an emergency case or not, if you have any abnormality or discomfort in your mouth, you should visit your dentist as soon as possible. Putting it off can lead to more serious problems if left untreated. We will thoroughly examine your mouth to ensure your teeth and gums are problem-free.
Potential Treatments for Emergency Dentistry
We provide emergency dentistry near you to treat various dental emergencies. It is hard to find a definite treatment until the dentist examines your mouth to determine the cause of your problem. Potential treatments to emergency dental concerns include:
Dental fillings – it is used to treat chipped or cracked teeth
Root canal therapy – if decay has spread to the roots of your teeth
Dental crowns – if your tooth has been severely damaged or decayed
Looking for Emergency Dentistry in Maple Ridge?
If you require emergency dentistry in Maple Ridge, contact Valley Fair Dental. We provide emergency dentistry near you. Our office will schedule you an appointment as soon as we can. Do not wait to see a dentist. If you think you have a dental emergency or any persisting mouth pain, contact us right away. We will be here when you need us.